Short courses and micro-credentials
Try something new or build on your existing skills with a short course. Our short courses run from a few hours to six months in length. From hobby courses to professional development and skill sets to licences, there's an option to suit your needs.
Short courses 

Try a new career path, brush up on your skills, or unlock your creative talents with a short course. Our short courses are designed to give you an introduction into a new area without the time and cost of a formal or full qualification.
While our short courses aren't always accredited, they'll give you targeted skills that you can use in your personal or professional life. When you complete a non-accredited short course you'll receive a Statement of Participation. 
If want to get the skills but aren't worried about getting the piece of paper, then a non-accredited short course could be right for you. 
Why study a short course
Our teachers have designed some of the best short courses in Australia, to help you brush up on your skills, add something a bit different to your arsenal and stay ahead of the curve.
No need to commit to a full qualification
No entry requirements
Build useful skills, one topic at a time
Explore your learning style – self-paced or live sessions
Learn from industry-experienced teachers
Choose from non-accredited and accredited options
Pick a course you can complete in as little as one hour or as long as six months
On campus or online options
Skill sets
Skill sets are accredited short courses that are recognised by industry and lead to a qualification. They're a great way to quickly build on existing skills and formal competencies or retrain in a new area without committing to a full qualification.  
When you successfully complete a skill set you'll be issued with a Statement of Attainment which is a nationally-recognised certification. Because the units you complete in a skill set are accredited, they can give you credit towards a related qualification such as a certificate or diploma if you choose to continue your study or training in the future. 
If getting the qualification is as important to you as getting the skills, then an accredited skill set might be the right choice for you because you can:
Develop accredited skills without the commitment 
Access multiple delivery modes available including on campus and online
Select the skills that you need right now
Licences, inductions and certification skill sets
A licence will give you certification and registration to undertake a certain business or trades activity, and we offer a number of different licences. In order to receive certification and registration you will need to complete an accredited skill set designed to give you knowledge and understanding of specialised areas. On successful completion you will receive a Statement of Attainment and licence as evidence you have completed the training.
If you need evidence to commence in an industry or perform specialised work then one of these skill sets is for you because they:
Give you evidence of your ability to undertake a certain activity
Develop valuable information and skills
Are short, cost effective and quality training, which means limited down time
Micro-credentials  
Micro-credentials offer fast and affordable professional development. With some courses taking as little as one hour to complete, you can ensure you keep up to date with the latest skills and trends in your industry. Because of how targeted micro-credentials are they can help you develop in-demand skills that employers need in today's rapidly changing job market.
Our micro-credentials are an affordable training option with some offered as fully-funded courses, such as our COVID Safe skill sets. 
When you complete a micro-credential you'll receive TAFE Queensland certification of your achievement, a powerful signal of your professional capability that you can share with your networks and prospective employers.  
We have two types of micro-credentials:
1) Self-directed – choose when and where you access the learning material.  Once you have enrolled in the micro-credential you will work through well-structured course content at your own pace.
2) Teacher-led – a fully-facilitated version of our micro-credential offering. You will attend scheduled classes and live sessions with teachers.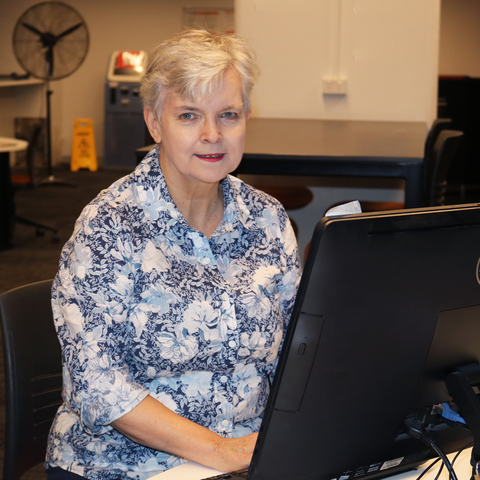 I'd definitely recommend micro-credential training. It gives a great insight into further study and working life, helps you learn about the working environment you are going into, and it could enhance job security and facilitate a promotion.