Health and science
Help everyday people with their health and fitness needs with a career in nursing, allied health, dental, laboratory science, or sport and fitness. 
Health and science study areas
About health and science
Whether you're just starting out, want to upskill, or are looking to make a change, follow your passion for helping others with a career in health and sciences.
At TAFE Queensland we offer practical, hands-on training that develops the skills you need to make a difference as a nurse, Aboriginal and Torres Strait Islander health care worker, dental technician, pathology assistant, personal trainer, and more.
Our purpose-built facilities feature industry-standard equipment and the latest in technology, so you can put theory into practice straight away. Combined with experienced teachers and vocational placements, you'll graduate with skills employers want. 
You define your greatness, and we're here to help you make it happen.
By completing her nursing diploma at TAFE Queensland, Annie will be able to work as an Enrolled Nurse while she continues her studies at university.
We have clinical labs that are very much like what to expect in the hospital setting and in acute care settings. We also have new, innovative technology where we can use virtual reality.
TAFE Queensland was fantastic because the teachers have real-world industry knowledge and great connections to the local fitness industry.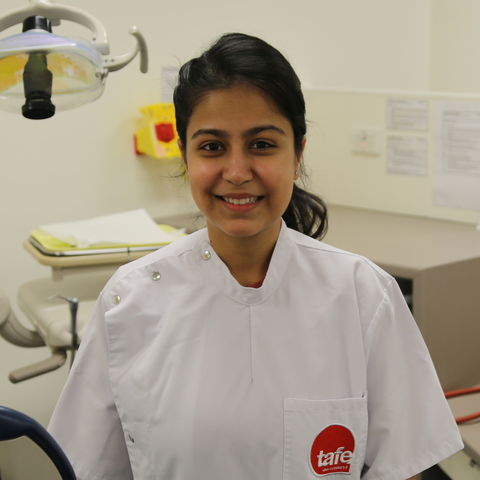 Working in oral health gives me immense happiness. Every day I get to meet new people, use my skills to help them and then get to see them leave surgery happy; it fills me with great pride.